360° PROTECTION AGAINST EXTERNAL THREATS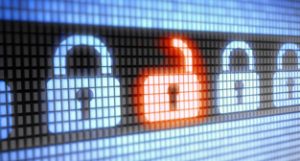 The threats to an organization continue to accelerate as hackers exploit new methods and weaknesses to attack the infrastructure of information systems. As network technology evolves, newly discovered weaknesses are open to exploitation, putting network, applications and corporate data at risk.
Security attacks can distrupt business. With new threats evolving, business owners may not have the time to evaluate the latest technologies or the budget to deploy and monitor the security of their networks — 24/7.
MSS is well-positioned to address this security need. Our MSS is an easily deployed, affordable service that gives protection against multiple security threats. With MSS, your business is able to gain access to security experts and the latest technologies enhancing business security posture and improving operational efficiency.
BENEFITS
Total Security
A firewall enforces an access control policy between two or more networks. Some firewalls place a greater emphasis on detecting anomalous or malicious traffic directed at a client's firewall. Some focus on the network traffic and others focus on application traffic. The benefits are many.
You will be able to:
– Control access between the internal network and un-trusted networks.
– Subdivide internal networks into different security zones.
– Block unwanted traffic and threats.
– Hide system names, network topology, network device types, and internal information from the Internet.
– Reduce the surface exposure of vulnerable applications and networks
– Protect the confidentiality of external connectivity using VPN.
– Detect policy violations, such as improper use of the Internet (pornography, chat, use of peer-to-peer(p2p) file exchange software, etc.).
– Record logs of access traffic.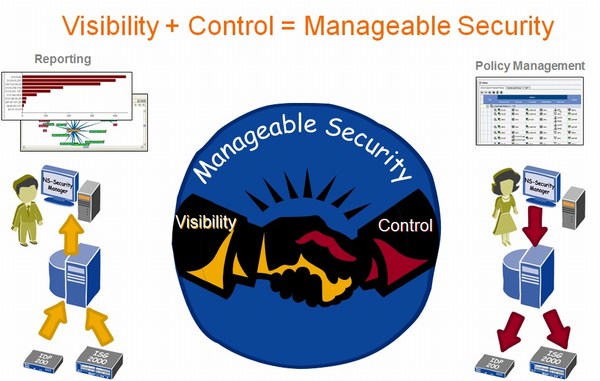 Lower TCO
MSS lowers total cost of ownership (TCO) for IT infrastructure security and related support services by providing reliable, secure, and effective security management services to maximize IT resources availability, resulting in improved productivity and overall business profitability.
• Pro-active monitoring of network health
• Significant reduction in downtime
• Provides monthly reporting Metrics
• Level 2/3 Support : Network Equipment Troubleshooting (Multi Vendor product Support)
• Immediate management of incidents occurring around the clock
• We become an extended arm for the customer (single point of contact)
Intrusion Protection System (IPS)


Our Intrusion Protection System (IPS) service listen to your wired network traffic and host platforms for suspicious activity, providing a safety-net to detect, prevent and contain incidents of unauthorized communications that may appear as legitimate to your firewalls. The service can deny suspicious traffic while providing you full control in allowing the natural flow of your business critical applications. The IPS can also be configured, prohibiting attacks and thereby limiting the damage from attacks.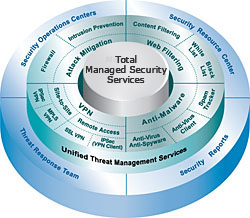 Managed Security Service includes the following:
• Firewall
• SSL VPN (Site-to-Site, End-User to Site)
• Intrusion Protection System (IPS)
• Antivirus (Gateway)
• Anti-SPAM Email Filtering (Gateway)
• Web Content Filtering (URL)
• Layer 7 Application control
• Reporting module
• Access to online portal to monitor bandwidth utilization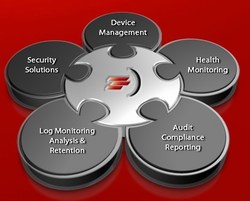 Our service offerings
• Installation
• Policy Configuration
• Consultation Services
• Maintenance
• Support Services
• Monitoring