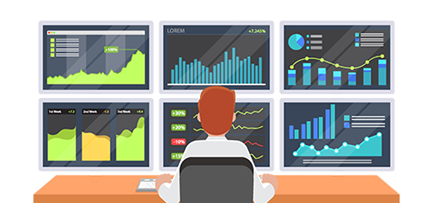 Network sustainability and uptime is most critical for every business nowadays. Even split seconds of downtime can caused profit loss and big impact to a company. Our network monitoring and maintenance services, provide 24 hours a day and seven days a week monitoring and reporting services to our customers' network infrastructure including the status of individual network devices and the network connectivity links in terms of the overall operational performance of the network, in particular, reporting on the state of services and network interfaces, and irregularities found, if any, in the operation of their networks.
We provide hardware monitoring services in respect of our customers' networks and their connection to the devices such as computers, servers, switches, routers and firewalls. Our NOC is capable of identifying the malfunctioning hardware that causes the failure in a network infrastructure on a real-time basis, which allows our technicians to provide 24 hours a day, seven days a week technical support and hardware replacement services against the failure and generate reports on the details of the incident. In the course of providing network monitoring and maintenance services, we also provide our customers with suggestions on preventive measures to minimise the risk of system failures and reoccurrence of operation interruptions with the aim of improving the stability and performance of their systems.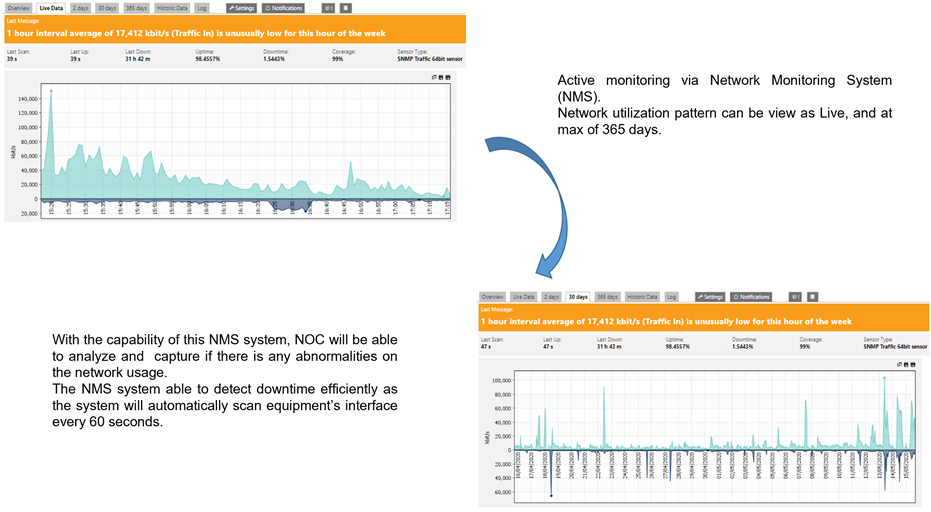 Customized NOC Service at a Great Value NOC monitoring is no longer a luxury afforded by only large carriers or enterprises. Whether you have a NOC or need a NOC, you can select the desired level of coverage. Regardless of the size of your network or IT infrastructure, our NOC can deploy an integrated NOC monitoring and reporting solution that fits your business and your budget.