IP Core and Starlight Intelligence Technology Collaboration
IPCore and Starlight Intelligence collaborate to Provide Enhanced Protection for Customers.
Today threat actors are highly skilled, organized, and well-resourced. In order to defend effectively, we must operate with that same speed and develop accurate counter-measures.
Every organization faces ever-evolving cyber threats, an expanding attack surface, and cybersecurity skills shortage. Actionable intelligence is important in enabling organizations to respond to cyber threats with built-in automation on Threat Detection and Response (TDR).
The collaboration helps address the world's greatest security challenges with continuous innovation that seizes the latest breakthroughs in machine learning, analytics, and automation.
About Starlight Intelligence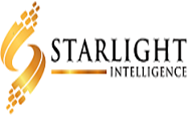 Starlight Intelligence, a software company originated from Croatia leading in security solutions and automation integration. By delivering an integrated solution to the security ecosystem, Starlight is protecting organizations across on-premise and cloud environments. For more information, visit fb.me/starlightintel.